Leading the realization of financial wellness
through the integration of FT and IT
With advanced fintech, we support innovation in asset management for financial institutions.
Digital Transformation of Financial Infrastructure through FT × IT
Since its founding in 1990, Capital Asset Planning has developed information systems ahead of the times for many financial institutions through the integration of FT and IT, and has supported individual rational decision-making in asset management.
Our multidisciplinary professionals with knowledge on finance, information systems, accounting and tax utilize advanced technology and work shoulder to shoulder to provide value-added DX solutions to our clients.
Business Domain
Pioneer in financial front-end systems
We have three main business domains. We offer services in the areas of "Digital Transformation solutions for financial institutions" "subscriptions using an integrated asset management platform" and "asset management related consulting." Our main clients are life insurance companies, banks, and securities companies, and we provide high quality services through a comprehensive support system that appropriately responds to customer needs.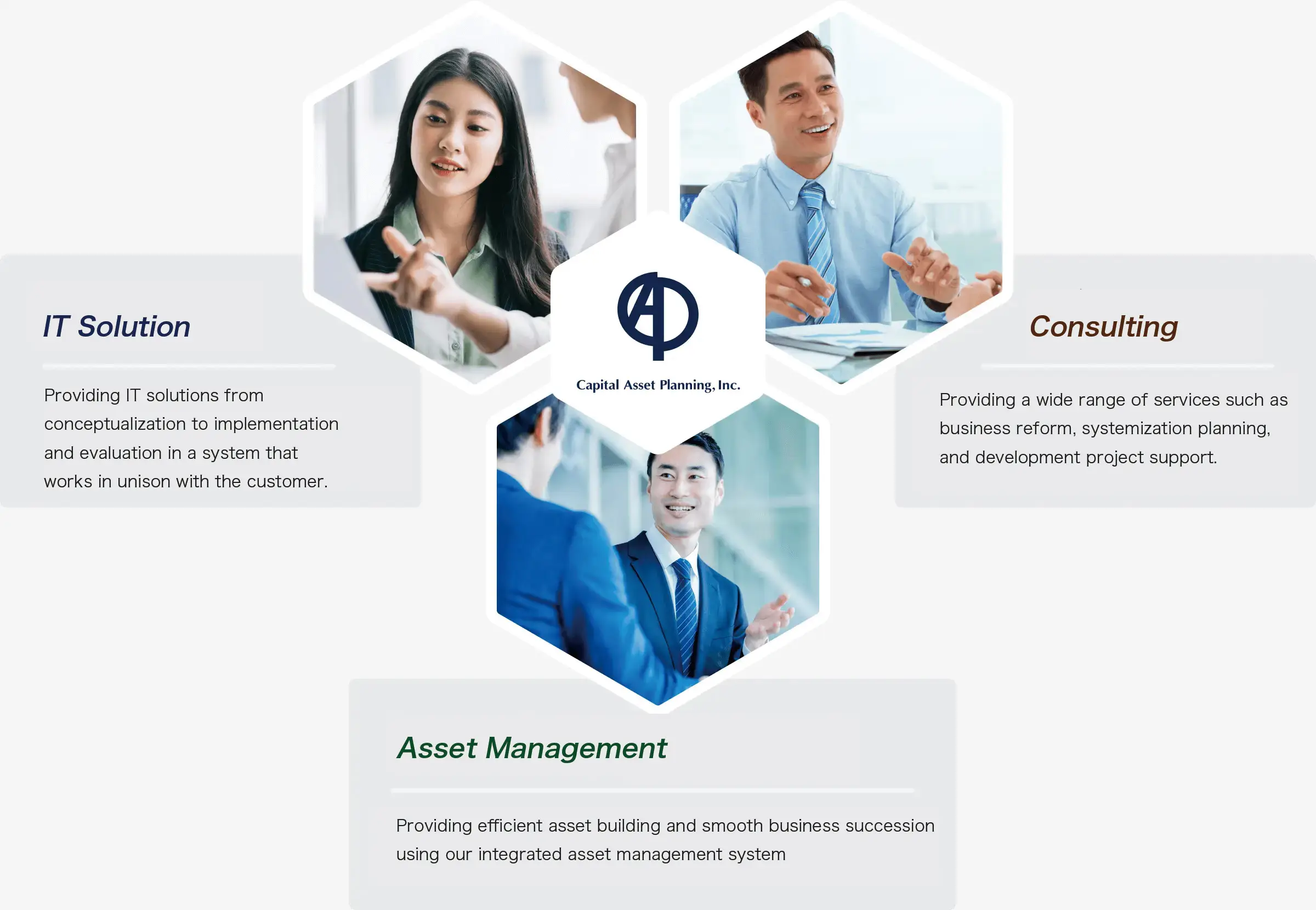 IR Notice of Capital Asset Planning, Inc.

IR related events and announcement dates for Capital Asset Planning Inc.

About our commitment to sustainability.